Versión Ampliada y en Español -> AQUÍ
SONORA HOSPITAL

ity

– Health Care plans for US residents Coming soon available in Mexico!

GOOD NEWS for people from USA and Canada

and their retirement plans!

Hermosillo, Sonora, June 9, 2011 .-
Sonora offers great advantages to detonate the new trend in the industry such as removal assistance. Therefore, working in the Tourism Development Commission Statewide consolidate it as the destination for thousands of foreigners choose once they are retired.

Some of the factors contributing to Sonora for this type of tourism are its border location and its climate, friendly people, beaches and cities, air and land connectivity and especially the quality of medical services and hospital, said Arturo Romero Malpica, COFETUR Sub-coordinator.
He explained that after the joint participation of government and providers of medical services and tourism in Congress and Exhibition of the Mexican Association for Retirement Communities which took place in the city of Guadalajara, established new relationships and lines of action to promote this project in different markets that are interested.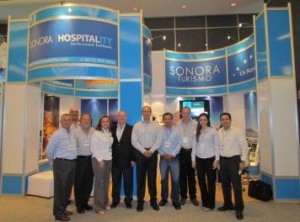 To this end, various strategies have been designed which aim to coordinate all the sectors involved to achieve better results without duplicating efforts, increase service quality standards and brand positioning "Sonora" Hospitality "in the U.S. and Canada, in a first stage.
Sonora Hospitality Booth was the most visited, as many states want to replicate the model of Municipal and State Advisory Councils has been constituted by the Secretary of Health of Sonora, José Jesús García Bernardo Campillo and building projects carried out with various developers for this item.